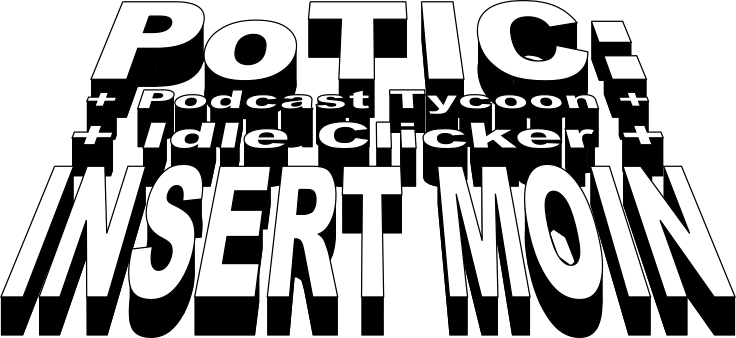 Podcast Tycoon Idle Clicker - INSERT MOIN
A downloadable game for Windows
Gamedesign and programming by Oldbomb
https://oldbomb.itch.io/
oldbomb@web.de
Game idea based on "Insert Moin" podcast by Manuel Fritsch and Michael Cherdchupan
https://insertmoin.de/
Graphics based on designs by Mexer
http://pigsell.com/
Audio based on sounddesign by 3typen/HerrKaschke
https://3typen.tv/
Note that at some point, after around 30 to 60 minutes of gameplay, the numbers will start to glitch or become negative. This is because of a overflow of the Int 64 values. At this time I'm not able to fix this bug, but if you have played that far, you'll have seen most of the game's content anyway.

There are problems with the gamesound using WINE on MAC:
"Wine's directmusic implementation (dmusic, dmime, dmloader, etc) is very incomplete. If your application uses directmusic for its audio, then it will not play audio. This includes most games made with GameMaker. However, installing both "directmusic" and "dsound" using winetricks should give you working audio."
- https://wiki.winehq.org/Sound

Dies ist ein nichtkommerzielles, inoffizielles Fan-Projekt, erstellt zur freien Nutzung.
Dieses Projekt steht in keiner Verbindung zu anderen dargestellten Spielen oder Sendungen.
This is a non-commercial, unofficial fan-project, made for free use.
This project has no association to other represented games or shows.
Install instructions
Download the .zip-file and extract the .exe-file.